Master of Online Persuasion course
An online course by international renowned expert on psychology, Bart Schutz

Now for the price of €799,-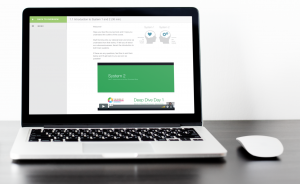 This course provides you with key insights into psychology which will enable you to better understand your customers. Since marketing is defined as 'communicating the value of a product to customers', psychology can be seen as the science behind marketing.
How does your customer make decisions? What's the role of emotion and ratio in decision making? How can you, working in marketing, influence this process of decision making?
You'll learn about major psychological models and theories. Also, you'll be handed 'tools' in the form of evidence-based persuasion techniques. We'll show you how you can use these techniques to effectively improve your online channels.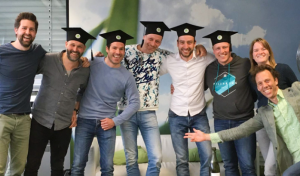 8 deep dives into the major psychological topics
Every deep dive has 2 hours of video content and takes 4 hours including the reading material
You can do the course when it suits your schedule
Bart's team of psychologists will answer all the questions you have on the platform
One year access to our online platform
After every deep dive, you'll have multiple choice exam questions to test your knowledge
If you pass the course, you'll obtain the master of online persuasion certificate!
 Price for the course: €799,-
Pt. 1: System 2 – When and how do we make rational decisions?
Pt. 2: System 1 – How does our subconsciousness and our emotions influence us?
Pt. 3: Attention & Perception – How to stand out? How to get attention? And how to draw attention?  
Pt. 4: Needs & Motivations

 –

Now that you have attention, you want to motivate your customers. How do you motivate someone into taking action? 
Pt. 5: Memory & Learning 

–

You got a customer's attention, you got them motivated to take action and now you want them to remember you for the next time.
Pt. 6: Self, Social & Situation 

–

We behave differently when we're in different situations and when we're around people 
Pt. 7: Persuasive Marketing –  I'll give you advice on how to make your marketing even better 
Pt. 8: Pricing – Price is so important. How can you best utilize persuasion techniques to improve your perceived value?

"My goal was to be more effective in my A/B testing (with the use of scientific psychological theories instead of only analytic knowledge) and I succeeded!" – Annemarie Klaassen while working at TUI travel group

"The best, quickest and most effective way to learn about the workings of our brain and a matching range of techniques to measurably grow online." – Roald Tichelaar while working at Technische Unie

"The Master of Online Persuasion is a perfect blend of gathering knowledge, understand how it works, and then apply it. This training is an eye-opener." – Dorine Saes while working at Rabobank
Become an expert in persuasion and optimization!
√  8 blocks of extensive deep dives into psychology
√  Your questions answered in live Q&A sessions
√  Apply the knowledge in your business and everyday life
√  Take the final exam and become the Master of Online Persuasion

You can start this online course at any time and run it at your own pace.